Background
Traditional Chinese medicine is a treasure of the Chinese nation, which embodies the essence of the Chinese traditional culture. As Chinese medicines constitute an important part of traditional Chinese medicine, Chinese Medicines Herbarium has been set up in the GCMTI in the Science Park with an aim to promote the development of Chinese medicine in Hong Kong by collecting and managing of Chinese medicines and Lingnan herbal medicines specimens, as well as providing physical specimens for comparative identification and studies.

We hope that Chinese Medicines Herbarium can support the research and testing of Chinese medicines via the collection and management of various specimens of Chinese medicines and other traditional herbs, as well as to promote public knowledge of Chinese medicines through display of specimens.


Functions
To provide authoritative specimens and to promote the research of Chinese medicines through the collection of medicinal materials specimens with their corresponding source plants specimens and microscopic slides; and
To give public a better understanding of Chinese medicine and to inherit culture of Chinese medicine.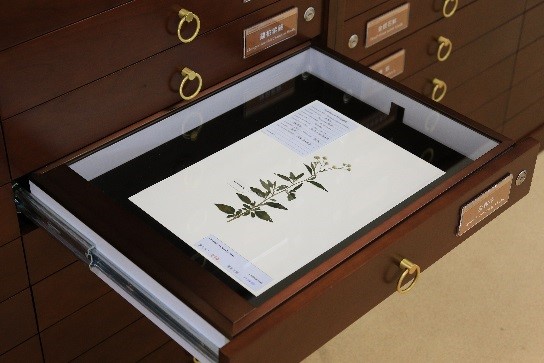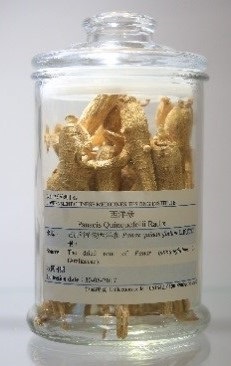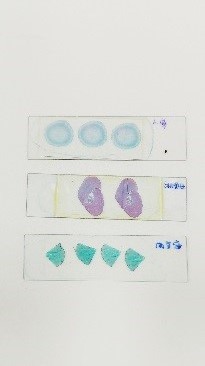 Featured Showcase
Hong Kong was once a famous trade port of Agarwood, hence it is believed that Hong Kong (which means "Incense Harbour") had derived its name from it. Agarwood, a famous and precious Chinese medicines, is the resin-containing wood of Aquilaria species (Thymelaeaceae). The trade in wild Agarwood is now controlled by the Convention on International Trade in Endangered Species of Wild Fauna and Flora. Specimens of Agarwood (a courtesy of Agriculture, Fisheries and Conservation Department (AFCD)) are now displayed in our Chinese Medicines Herbarium, as a remembrance of the indissoluble bonding between Agarwood and Hong Kong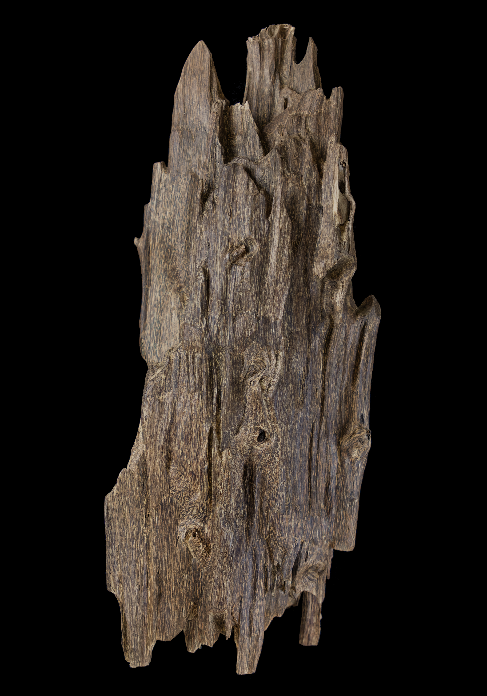 Agarwood specimen displayed in Chinese Medicines Herbarium
Apart from Agarwood, some other wild sources of Chinese medicines have also become endangered due to destruction of their habitat or being over-exploited. Also displayed in the featured showcase are specimens donated by AFCD, including rhinoceros horns, an antelope horn and scales of pangolin to promote awareness on the protection and sustainable use of Chinese medicines resources.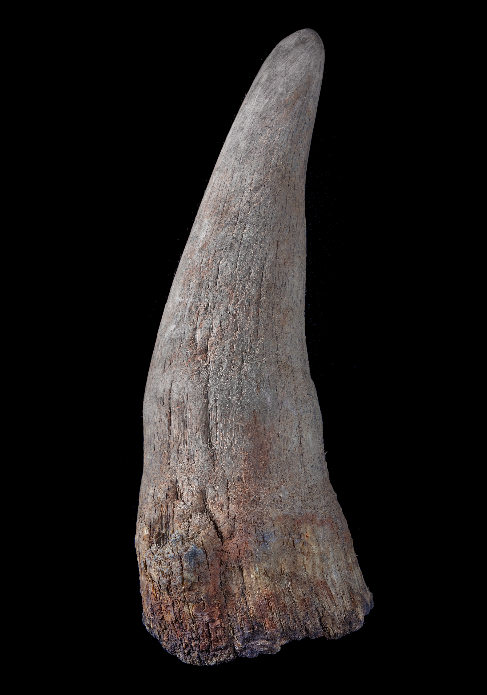 Rhinoceros horn
Over 3 300 plants species have been found in Hong Kong with at least 16 of them being first discovered in Hong Kong and hence named after it. In the lower section of the showcase, eight watercolour paintings (drawn by a local artist) of species which were named after Hong Kong are displayed, to reflect the unique characteristics of Hong Kong.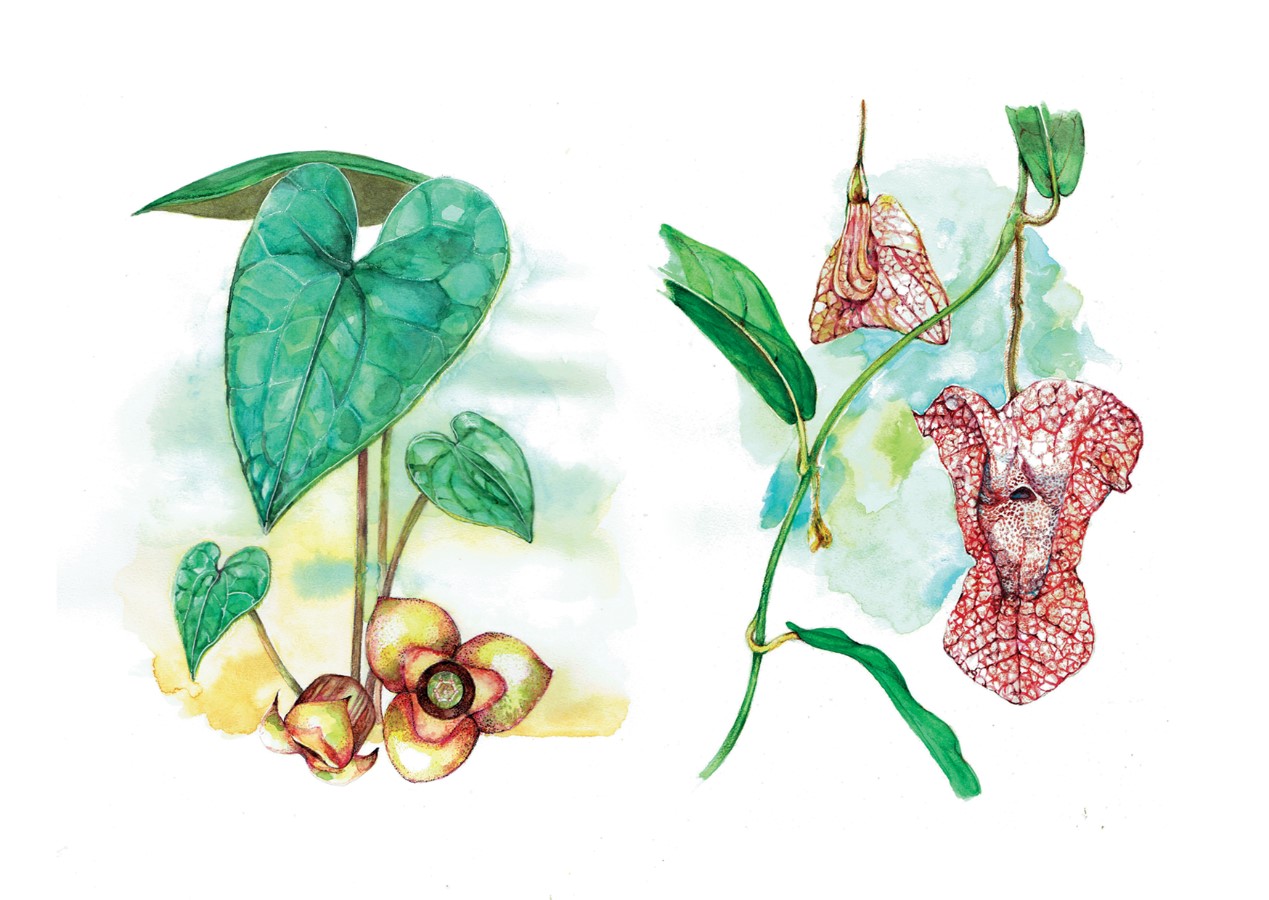 Asarum hongkongense (left) & Aristolochia westlandii (right)
Voucher Specimens of Hong Kong Chinese Materia Medica Standards Zone
The Hong Kong Chinese Materia Medica Standards (HKCMMS) project has been carried out since 2002. Standards of over 270 CMM have been compiled so far in HKCMMS with more than 3 000 specimens collected from Hong Kong and Mainland. In this exhibition area, you can find some of the voucher specimens, such as CMM with multiple sources, CMM from different growing areas, and "Daodi medicinal materials".