Our Laboratories
Committed to promoting the integration of multi-disciplinary approaches for Chinese medicines identification, GCMTI is equipped with advanced and internationally recognised laboratories to embark on high-tech scientific research and develop testing methods. The methods so developed will be transferred for the use of the public, the Chinese medicines sector as well as the testing sector with a view to strengthening the capability for quality control and identification of Chinese medicines.
Macroscopic and Microscopic Identification Laboratory
The laboratory is equipped with microscope and stereo-microscope with digital camera system which are employed in the study and record of morphological characteristics of Chinese medicines.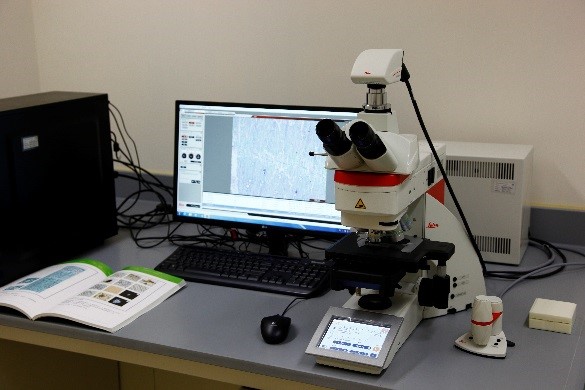 Chemistry Laboratory
Equipped with a wide range of analytical equipment, the laboratory will apply high-end chemical analysis technologies for qualitative and quantitative analysis of chemical markers in Chinese medicines so as to enhance the accuracy and sensitivity of analytical results. Through chemical analysis as a complementary approach for identification of Chinese medicines, the laboratory will conduct research to develop feasible and practical testing methods for the quality control of the Chinese materia medica / proprietary Chinese medicines (pCm) with a view to bring the quality of pCms to internationally recognised level.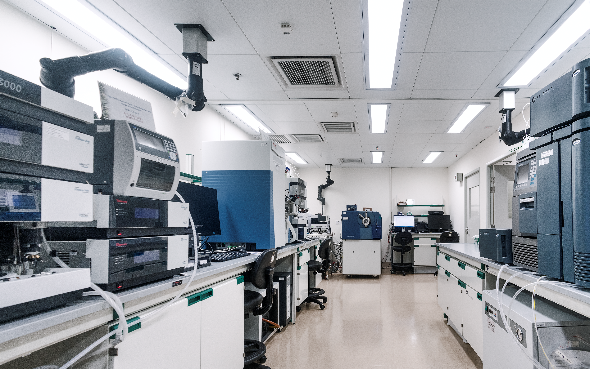 DNA Laboratory
With the advancement in biotechnology and its global applications, the laboratory is equipped with versatile instruments for comprehensive DNA analysis as a complementary testing approach for identification of Chinese medicines. Through the use of DNA technologies, we may enhance the genetic traceability between Chinese medicines and their plant / animal species origin for the sake of ensuring efficacy and safety of clinical application of Chinese medicines being used originated from proper medicinal plant/ animal.